Our Team
Our team of qualified and experienced doctors, nurses and allied health professionals allows us to offer a wide range of services. Having general practice and special interest doctors, psychologists, podiatrists, and physiotherapists means we can help with nearly all of your medical requirements. Click below to learn more about our friendly team.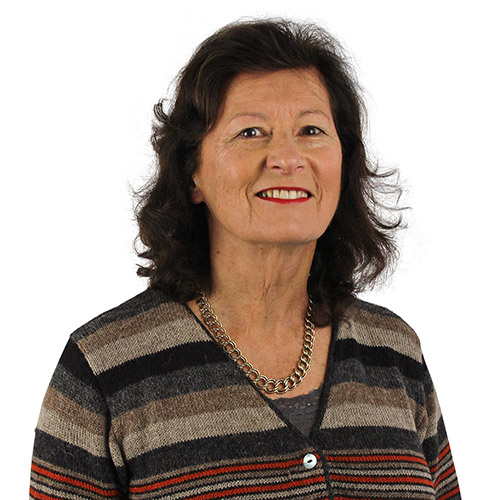 Dulshani Tharika Sudurikku
We have a team of dedicated Registered Nurses who have worked together at EBMG for many years, updating their clinical skills and education each year. We provide nursing hours from 8.30am – 5pm, Monday to Friday (excluding 1-2pm) in our new and fully equipped treatment rooms.
Our nurses assist the doctors and offer many services including:
Wound care
Childhood, adult and travel immunisations (with our nurses credentialed by completing the Nurse Immuniser Program)
Assisting doctors with skin and other minor procedures
24-hour blood pressure and Holter (ECG) ambulatory monitoring
Practice Nurse Diabetes Review Clinic
Home based health assessments for patients 75 years and over
Chronic disease management program including patient care coordination, care planning, education and allied health referrals
Patient triage and telephone advice
Information to families about aged care and local community services.
Nursing Staff
Sarah – Nursing co-ordinator
Alice RN
Cheryl RN
Gemma RN
Jenny RN
Joanne RN
Lucy SEN
Pat RN
Penny RN
ALLIED HEALTH PROFESSIONALS
Fay Oberklaid
Fay Oberklaid is a clinical and organisational psychologist who has more than 25 years' experience in psychology. She is a Fellow of the Australian Psychological Society and a Fellow of the College of Clinical Psychologists, and has extensive experience with the following: anxiety, depression, relationships, grief and loss, self-esteem, life transitions, anger management and assertiveness skills training.
Fay mostly uses the approaches of Cognitive Behavioural Therapy (CBT), Acceptance and Commitment Therapy (ACT) and Solution Focused Therapy to help university age students, adults, couples and the ageing population.
Associate Professor Nicky Jacobs
Dr Nicky Jacobs (PhD) is an endorsed clinical and counselling psychologist and a fellow of both the APS College of Clinical Psychology (FCCLP) and the College of Counselling Psychology (FCCOUNP). Nicky has worked in the area of psychology for over 25 years. She works with a wide range of psychological issues including: anxiety, depression, relationships (Gottman's Level 3 Training), anger management, grief and loss, abuse, adjustment, self-esteem, assertive skills and bullying.
Nicky has extensive experience working with adults, the ageing population and couples. She also has a special interest in the psychological management of children and has a Graduate Diploma in Child and Adolescent Psychology.
Tran Luc
Tran graduated from Latrobe University in 2008 with a Bachelor of Podiatry. She has amassed a large client base in the local community since she began practicing and enjoys seeing patients of all ages and requirements. As a busy mum of two, Tran loves to spend her free time with her family.
Trang Nguyen
Trang graduated from the University of Melbourne with a Bachelor of Biomedicine and then embarked upon a Doctor of Podiatric Medicine at the University of WA. She has gained clinical experience in all facets of podiatry in both private and public settings. Outside of work Trang loves food and travelling.
Together Tran and Trang provide the patients of East Bentleigh Medical group with the best possible podiatry care. They are available for appointments two days week and on Saturday mornings.
Rod Friend
Rod runs East Bentleigh Physiotherapy. He graduated with a Bachelor of Applied Science degree in physiotherapy from the Lincoln Institute of Health Sciences in 1981, going on to complete his Graduate Diploma of Manipulative Therapy in 1985. He has had 39 years of clinical experience during which he has been actively involved in the physiotherapy management of neuro-musculoskeletal disorders. For the last six years, Rod has been teaching in physiotherapy courses at both Melbourne and La Trobe Universities.
Rod's special interests are complex spine, shoulder, hip and knee rehabilitation and sports injuries. Rod takes pride in dealing with patients who have been deemed as 'difficult' or who have struggled to find answers elsewhere. He has a wealth of experience and extensive knowledge of shoulder rehabilitation and hip and knee reconstruction.
Rod has worked and travelled with elite cyclists at national track and road championships and in his spare time, is an avid cyclist himself. For an appointment, please phone 9570 2749. No referral is needed if you are a private patient.
Mini Gupta
Mini has 16 years experience working as an audiologist, she has a Master's degree in audiology and a bachelor's degree in speech therapy and audiology. She completed her fellowship in tinnitus management from Salus University, USA. Mini is accredited as a Clinical Audiologist by Audiology Australia. She provides government subsidised hearing services to pensioners and veterans as a provider of Government's Hearing Services Program. She is also a registered provider for NDIS and Medicare.
Mini is passionate about helping those hearing impaired patients improve their hearing and live a better life.
On the weekends, Mini enjoys a quiet life with her husband and children.
BUSINESS MANAGER
Peter May
RECEPTIONISTS
Michelle Gotch

Annette
Enrica
Helen
Jodi
Karen
Lisa
Yvonne